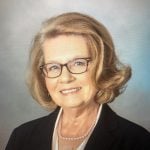 Kaye Matthews
Broker Associate
A little bit about me...
A native Carolinian, originally from Raleigh and the sandhills of Cumberland Co. I have the privilege of calling Haywood Co. home. Having lived in South Carolina, Florida, and Tennessee my husband and I had the opportunity to live in the greater metropolitan area of Asheville; in 1996 we chose to make the warm and caring community of Maggie Valley our forever home.
In 2002 I made my long-time interest in real estate my career. This decision was complemented by my previous background in volunteer management and community involvement working with the two well-known non-profit organizations: The March of Dimes Foundation and the Girl Scouts of America.
I look forward to sharing my love and knowledge of the surrounding areas and my experience in helping you fulfill your dreams.
Your Agent. Your Neighbor
What my clients say!
"It was truly a pleasure working with Kaye. I live 700 miles away and the responsibility for selling
…
Read More
my uncle's home was on me. Kaye took the time to explain every detail of the process from when the house went on the market to the final sale. Because things moved so quickly towards the end, I was feeling the stress of it all, especially when the homeless shelter wanted to reschedule pickup for the same day I was flying home. I knew Kaye would gladly be at the house if I needed to reschedule the pickup for after I left. That's above and beyond in my book. She is professional, knows the market, has negotiating skills, returns all phone calls, texts and e-mails, offers great suggestions, is easy to work with, and is there if you need her. It was a joy knowing and working with Kaye."
Read Less