We Know Real Estate
Request our free complete guides! You'll receive comprehensive information that should be considered as a real estate buyer or seller in any market. Get more informed by requesting our guides below!
YOU'LL LEARN
 Top 10 things you need to know before selling your home, including tips for low cost improvements for a better selling price  Discover how you know when it is right to make that repair, and knowing when and how to invest in your house  A complete step-by-step breakdown of real world facts versus real estate reality TV shows, comparing and contrasting the differences  The Seven Steps to Owning a Home, and how to maximize the success of your transaction every step of the way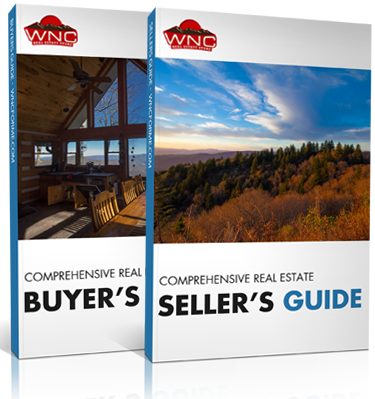 Download the guides below or ask a question and we'll answer promptly!
Contact Our Team
SEE WHAT OTHERS ARE SAYING
Negotiated smartly in a difficult for buyers Asheville market
This is second house in two years I have purchased through Jeff! I chose Jeff because of his knowledge of the area, the market and the fact he knows what to look for in every part of the transaction to ensure u achieve a solid investment at the best price
Stephen Pickel
,
Asheville NC
Super Knowledgeable and efficient with VA loan process
Jeff Baldwin is very knowledgeable and I could not imagine a better realtor in the area. With us, moving from out of state and as a VA borrower, he could not have made the process any easier.
Sean Ingalls
,
Canton, NC
He SOLD it!
I could not have asked for a better realtor! Jeff was able to sell my house in two months after being on the market for over a year with other realtors. Being an out of state owner it was nice having someone who kept me informed with every showing and feedback on each one!! I have and will continue to recommend Jeff to anyone looking to sell their home. Great job and an absolute pleasure to work with!!
Cindy Derer
,
Springdale Country Club
Completely Satisfying Experience!!!
We bought our summer vacation home from Jeff and it could not have been a more positive experience! He is a great real estate agent who is attentive to his client's desires. He looks outside the box and gave us options as well. We were very happy with our final decision and hope to do business with him again! We really love our property purchased in Maggie Valley and cannot wait to return and visit our new neighbors!
Ken and Debra Fisher
,
Maggie Valley Country Club
Happy in Asheville
Jeff was a pleasure to work with! He was always accommodating of my endless questions and concerns and really felt like he had our best interests in mind throughout the entire process!
Rachel Pascale
,
North Asheville
A perfect transaction
What can I say about the WNC Real Estate Store? They are awesome!
It was a perfect transaction and I can't thank the Jeff enough for making a newbie buyer like me feel very comfortable during the entire process.
My hats off to him and will definitely recommend to anyone any body looking to buy a home.
Allie Silverman
,
Asheville NC
Five Stars! Jeff is tremendous!
I'm very happy with how the selling of my home has turned out. Jeff has been a been great seller's advocate for me!
I thought the whole thing was never going to work out because of the many difficulties that arose during the contract period. The deal held together and I netted more than I anticipated. I'd like to give my five stars! Jeff is tremendous!
Richard Robertson
,
Fairview NC
Real estate experts
I'd like to give a big thanks to Jeff. He negotiated an outstanding deal for us on our new vacation home in Maggie Valley. These folks are true real estate experts!
Best real estate buying experience ever. 🙂
Trudy Spangler
,
Hilton Head SC